Hookworms have song of the day with 'Static Resistance' – check out the video below:
This is the second track to be taken from their upcoming album 'Microshift', which comes out on the 2nd of February. The band also have an upcoming tour; all dates are on the poster below.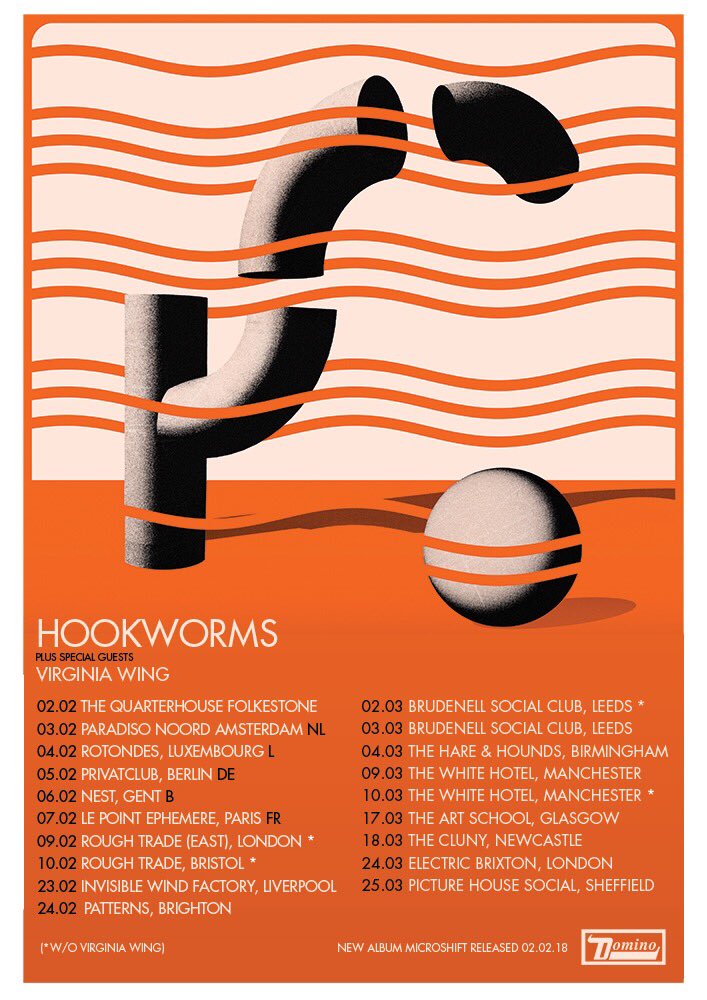 The last song of the day was Sweet Dreams Baby by Inheaven. Check out the playlist below to see all of the tracks from 2018.